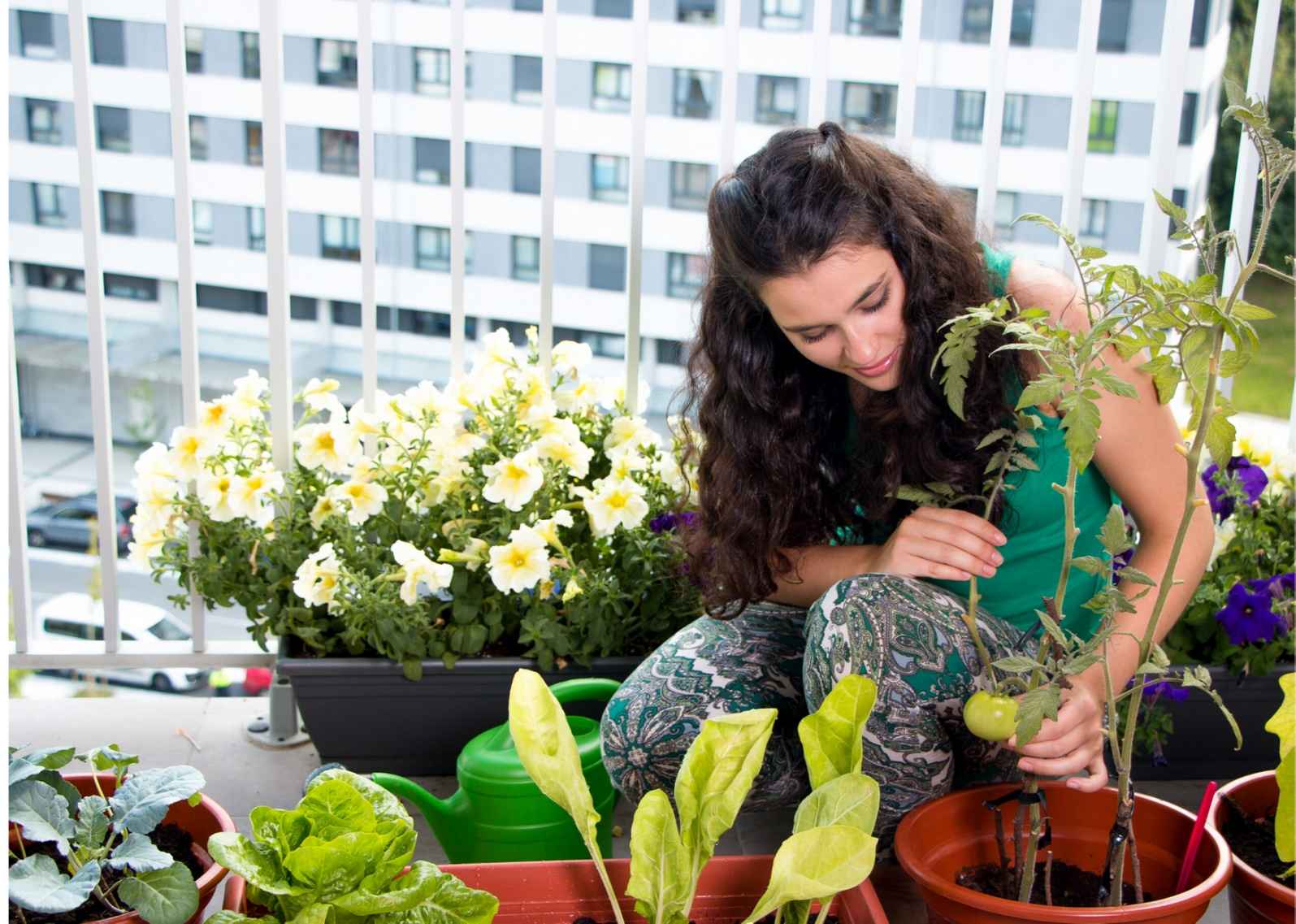 If you have a garden and a library then you have everything you need. Gardening is when you make time to soak up the peace and serenity.
A green thumb does not require a whole garden but a balcony to start with.
???
?????Before starting a Balcony Garden:
Choose easy to grow plants and herbs
Right tools for the right job
The amount of sunshine landing on the balcony
The seasons
The direction of wind, more windy areas require frequent watering of plants
Manage space
It is not so cheap
Sun guidelines for Balcony Garden:
Full Sun ? Sun stays for 6 hours or more
Partial Sun ? Sunlight for 3-6 hours
Partial Shade ? Sun shines for 1.4 to 4 hours
Full Shade ? Less than 3 hours of sunshine
Sun-Loving Plants and Herbs ? guide to Balcony Garden
Morning Glory
Strawberries
Vines
Mint
Sage
LavenderBasil
Grasses
Oregano
Succulents
Lettuces
Thyme
Rosemary
Chives
Shade-Loving Plants and Herbs for best Balcony Garden
Coleus
English Ivy
Dill
Mint
Coriander
Most type of Ferns
Fuchsia
Japanese Maple (Hostas, Acer palmatum)
Herbs are small, no deep roots, and cheap so they can be grown in containers.
Vegetables that can be grown in your balcony garden are ? tomatoes, cucumber, peas, eggplant, beets, carrots, radish, beans, lettuce, pepper, and chilies
Other than seeds what do you need for your Balcony Garden:
Soil
Pots
Organic Fertilizer
Watering Can
Gardening Gloves
rowel for diggingT
String (or yarn) and sticks for plants that need support
Pruners for cutting dead leaves or others
You can buy seed and balcony gardening tools form the official website of Healing care under the sections Seed Products and Gardening tools, respectively.
Click the link below to buy your favourite seeds, keeping in mind the season, sun and your practice (choose easy plants to grow if you are a beginner).
https://healingcareshop.com/